Background
The United States Postal Service wanted to pioneer an innovative new service that allows users to preview their incoming mail from the web or through email, providing their customers with a more real-time, rich mail experience.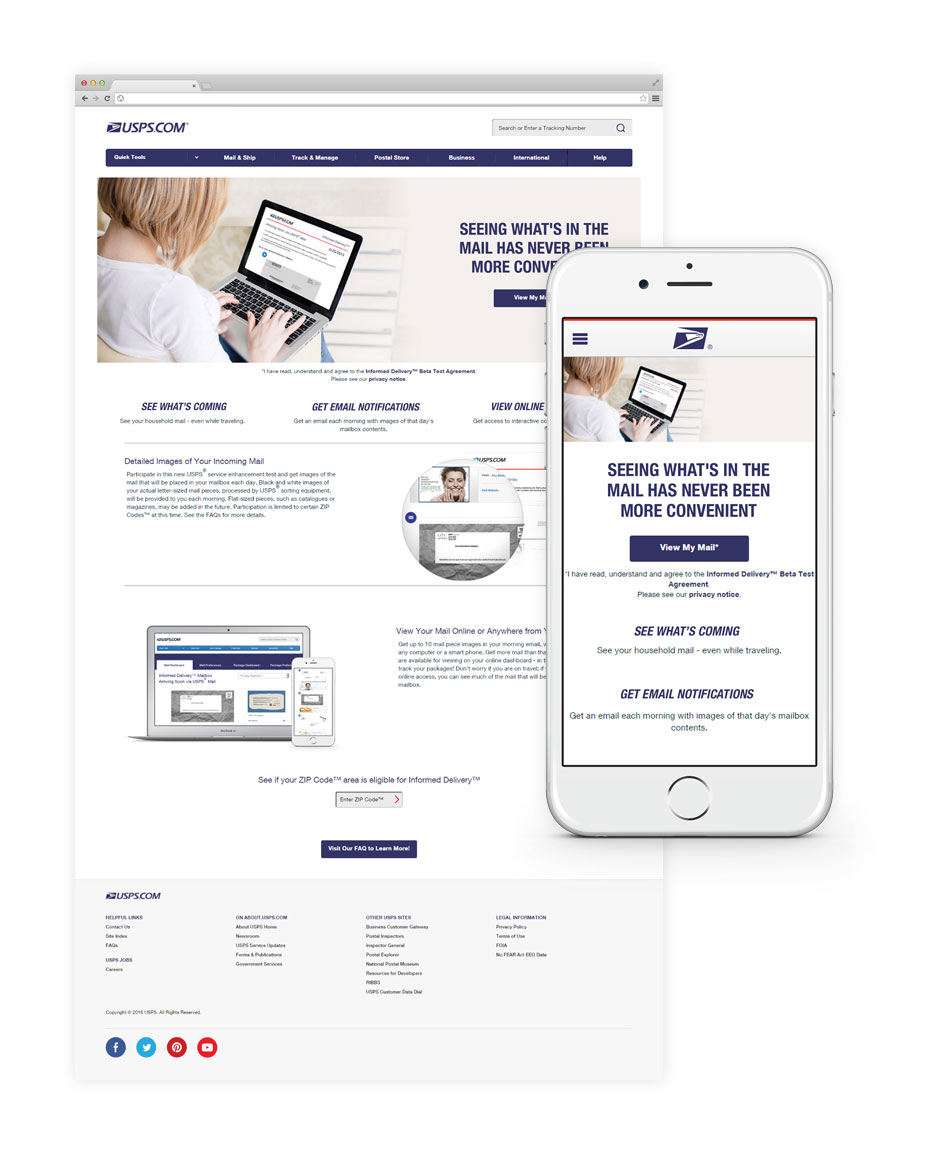 Our Role
UI & UX Design
System Architecture & Integration
Web Development
Agile Project Management
Our Solution
We worked with USPS to develop a fully custom solution that integrated seamlessly with their existing technology infrastructure. The end result was a platform that allowed customers to view photos of their incoming mail through email and online, as well as a business-facing administration panel for managing mail campaigns.